This semester, most of us will be heading back into the physical classroom. It's an exciting time, but may be a bit unfamiliar for many of us who have been away from campus for a while. Here's a few quick tips, and you can also download the tips below in a handy one-pager PDF.
Before semester starts
In your first class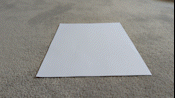 Help everyone learn names. Try name tents for the first few weeks, and try handing them out yourself by week 3.
Acknowledge the trauma of 2 years of COVID. You might like to encourage the class to share one thing they have each learned about themselves during COVID or practice gratitude, which increases resilience. To kick things off, share yours first. Or try an easy values affirmation activity to help students refocus on what they consider important. Trauma affects how students engage, and some students may have experienced serious trauma (death, illness, etc).
Know how to get AV help. If there are unexpected issues with audiovisual technology, ICT prioritises "class in-progress" issues. Call the Shared Service Centre on 9351 2000 (or extension 12000 from internal phones) to get specialist support. Check out other guides on the AV support page.
Over the first few weeks of semester
Set some class norms. In the second or third class, help build psychological safety by working with students to develop some classroom norms that are relevant for your cohort and discipline. Check out a simple way to run this powerful activity.
Keep encouraging student contributions. Design activities where students can contribute their ideas, opinions, and experiences in a safe and non-judgemental environment. Consider using some technology such as online polling tools or Padlet to help.
Make the most of being together physically. Get students safely moving and interacting. Plan activities where students are working together in small groups e.g. using physical whiteboards or shared docs on their laptops to develop knowledge and ideas.
Support students who disengage. As the government's HELP funding changes hit, disengagement risks students' access to this scheme. Consider how to best identify these students and reach out before census date. Also, provide links to support resources for students, which are nicely summarised on the Intranet.
Leave buffer time in all classes. If the last two years have taught us anything, it's to expect the unexpected. Whether it is technology failure, the strangeness of being back in person, or just the thrill of a runaway discussion, building in buffer time will reduce yours and your students' stress.
Keep being human. We (teachers and students alike) will all be readjusting to learning in person. Remember that there will be many traumas that we cannot observe. Let your students in and be upfront about your capacities and expectations. Be kind to your students, and be kind to yourself.