A successful orientation and transition experience is vital in developing a sense of belonging to the University, which is itself strongly linked to both student satisfaction and success. In the last two years of disrupted studies, students have reported difficulties in forming networks and friendship groups as well as a lack of engagement and connection with their studies. In contrast to previous years, many of the new local students we met at orientation events had never visited the campus. To both celebrate and encourage their first steps in 'learning to learn after lockdown', our Welcome Festival was designed to bring students back to campus and to begin a transformative journey.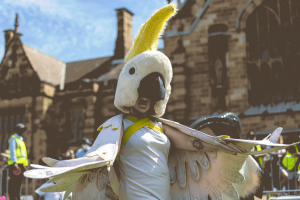 Welcome Festival
After two difficult years for our continuing and commencing students, it was great to welcome in better times with an extensive series of face-to-face and online activities, centred around the University Welcome Festival which was ran from Wednesday 16 February to Friday 18 February.
Both new and returning student cohorts were supported through the reactivation of on-campus orientation activities including an increased range of on-campus initiatives. Student participation in the planning, design and delivery of orientation and other welcome activities was enabled via targeted focus groups, collaboration with Student Representative groups, including USU, SRC and SUPRA, and through the Welcome Week Student Grants program which supported 28 student groups to deliver bespoke activities and events to targeted student cohorts.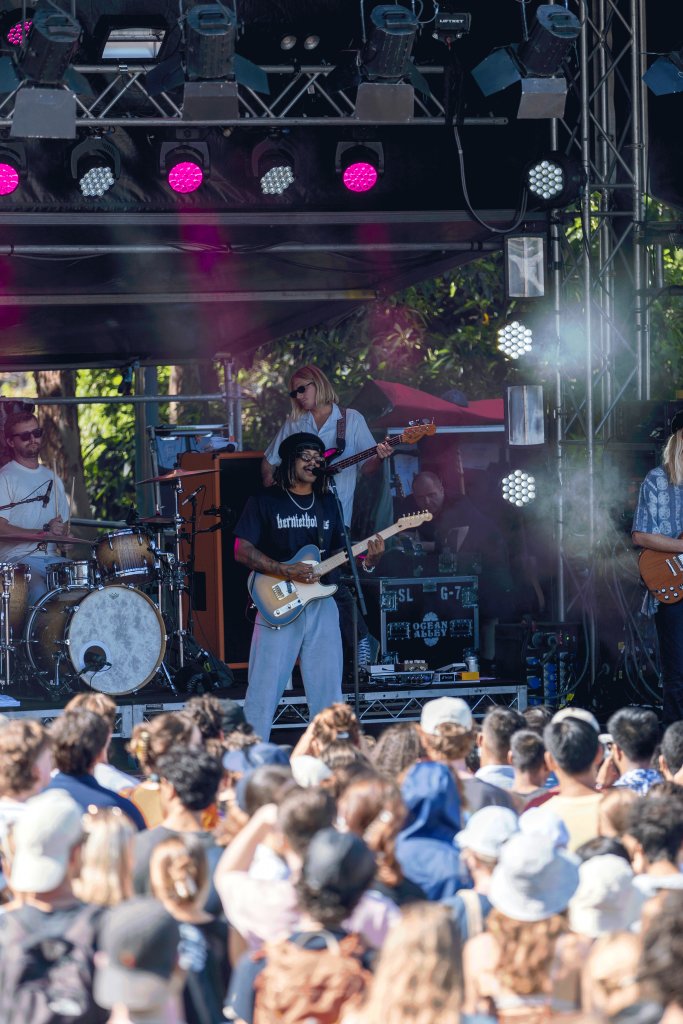 Blessed by 3 days of sunshine in one of the wettest Februarys on record, our students showed just how much they had missed the beautiful campus and each other with attendances of over 10,000-15,000 on Thursday and Friday and around 20,000 on Wednesday. The Welcome Festival also included performances by high profile artists, with capacity reached for Wednesday's Thelma Plum Shark and Keli Holiday double bill leading to extended capacity for Thursday's sets by Amy Shark and Ocean Alley.
Festival Village
Stretched along Eastern Avenue and around the Quadrangle, including the lawns, the Festival Village was bright with colours and noisy with chatter as students mingled and visited information booths to learn about our approximately 180 student clubs and societies, faculties and schools and support services.
The supported format and funding enabled groups and societies to participate who have not been part of Welcome Week before. Others were able to expand and scale their activities to great effect with students engaged in a festive and fun atmosphere. All reported that there was significant value in meeting face to face with students discovering the range of student life at Sydney and services, as well as building connections and their confidence. Club and society sign-ups were very high.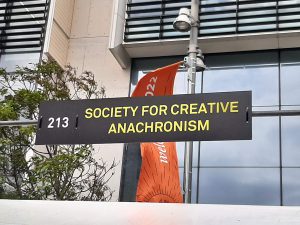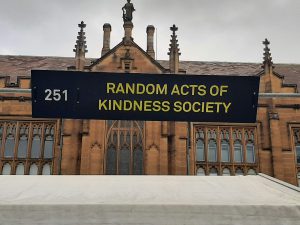 Tell me more!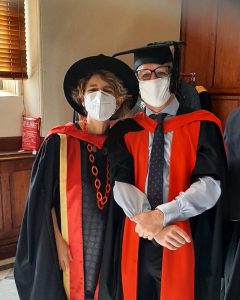 The Welcome Festival received a range of media coverage including television, radio, print and online, including: