Dr Yu Sang is a scholar and teacher in Chinese Studies in the School of Languages and Cultures. As part of her teaching, Yu facilitates conversations between native and non-native Chinese speaking students, and has the opportunity to speak to international Chinese students about the how they experience their learning environments and more specific challenges they face during the pandemic.
Leanne Stevenson: At the recent School of Languages and Cultures Teaching Day, I was inspired by a talk you gave about international students from China. Can you tell me about that?   
Yu Sang: The discipline of Chinese Studies run a program named Chinese Table and Chinese Chair throughout the semester, which gives native and non-native Chinese speakers a chance to have a chat, make friends, and share their cultures, as well as to help those students who are learning Chinese. I started having casual chats with some international Chinese students about how they found studying here, and about their visa worries. The current situation is difficult for international Chinese students. It is not easy for them to travel to Australia because of Covid-19, and their parents are worried that if their child is not in China they cannot take care of them if they get sick. They also worry that they'll get Covid-19 on the plane.  
Leanne: Can you talk about what you called 'the different learning environments between China and Australia?' 
Yu: Chinese education focuses more on rote memorisation, while Australian education encourages creative thinking. In China, from primary school through university, the teacher focuses more on teaching content, and students usually sit there and listen. Students in China who interrupt the teacher in class are considered impolite, so they prefer to ask questions after class, if they have any. In contrast, in Australia students are encouraged to ask questions in class, which seems to be a manifestation of their active participation in class activities. 
Chinese students like the equal communication between teachers and students here, and many students feel a teacher is a friend for them, but in China there is a strict hierarchy. Chinese students understand the difference, but they have that habit from China and sometimes they struggle to get past that.
Leanne: I found in 2020-21 that having remote (RE) classes siloed Chinese students even more so than before. How do the students you have talked to find the experience of learning online?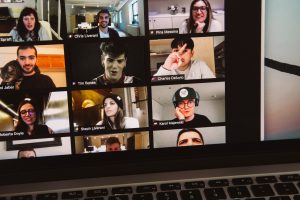 Yu: They want to make friends with students from other countries, but they find it challenging. Because of the language and cultural differences, it's not easy for them to be involved. They all want to practice their English speaking, but some don't have the confidence to try and speak. Regarding this situation, teachers should encourage them and be more patient with them, and if the student behaves well and is approved of by the teacher, they will feel happy. I teach non-native students Chinese, and I say to them, 'do not be afraid of making mistakes, when you make mistakes, you can learn more, and if you make mistakes, we can also learn from this, so you are helping us.' 
Leanne: What can teachers do to foster inclusive spaces in the classroom to support Chinese students? 
Yu: The teacher's attitude is very important. Smile, be a kind person and foster trust in you. Learn some basic Chinese, even if it's just 'Ni hao/ hello', and check if you have pronounced their name correctly, they will feel that you respect and care about them. If students don't raise their hands because they are shy, call their names as they're used to this way in China; the teacher calls their names, and they answer. In groups, Chinese students might feel embarrassed to talk, but if it's just two people in pairs then they will talk. Asking students to turn Zoom cameras on is difficult for some, but students don't know each other at all if they do not put their cameras on. At the same time, Covid-19 rules in China are very strict, and students may be locked in their room, or a hotel, and have internet problems. And for teachers with accents or those who speak fast, try to speak slower and repeat questions.
Be patient with students who are learning in a different language.
Want to know more?
Other recent Teaching@Sydney articles in this series