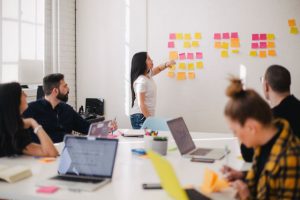 The L&T Forum committee would like to invite you to the Learning & Teaching Forum 2021 where colleagues from across the Business School will share their innovative teaching practices. The Forum will be held across two half days in the mid semester break, on the afternoon of November 17th and the morning of November 18th. The Forum will be presented via online platforms.
We have two exciting keynote addresses:
Professor Dilly Fung – DVCE at London School of Economics (LSE)
Dr Amanda White – National teaching award winner and Deputy Head (Education) – Accounting Discipline Group, UTS Business School
More event information can be found on the L&T Forum website.
When
Wednesday 17 November – 1:00pm to 5:00pm (AEST)
Thursday 18 November – 9:30am to 12:30pm (AEST)
Where
Zoom webinars and meetings (links will be via the L&T Forum website)
Click here to Register